In the past couple of days, I have received two awards. Because I'm lazy, I will recognize these awards in one post! The first award, the Sunshine Award (for the blogs that add a little sunshine to your day), was presented to me by The Mommy at Twenty Little Toes.
My second award, the Honest Scrap Award, comes from Nat at Sanchez Family Updates.
Nat and I met on Saturday (as part of a photography get-together) and I am really looking forward to getting to know her better. She has the cutest little boy!
Thank you both so much for these awards. Part of receiving these awards is to share 10 random facts about myself, but I like to break the rules, so I'll do this instead…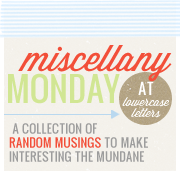 one.

As of tomorrow, I will be 28 years old. For my birthday, my husband gave me a gift card from Peace Camera. I now have to decide what my next purchase will be. I'm thinking either a Lens Baby (the composer) or Extension Tubes so I can achieve macro shots. If you have any suggestions, throw them my way.
two. 
In an effort to be proactive, I started thinking about my husband's birthday and our anniversary (September/October timeframe). I decided that my husband would most enjoy a recliner since we got rid of his old one. My mom sells furniture (baby) at her shop (children's boutique), so I was able to get an AMAZING deal on a recliner. It arrived last week…so instead of a birthday/anniversary gift, he got a Father's Day gift from Kitty Paw. I'll have a picture of it by next weekend once we pick it up from my parent's house.
three.

I am addicted to photo challenges. SHOCKER! I actually carry a small notebook with me at all times to keep track of my challenges. I once thought this notebook would be a place to store my creative ideas…that has not been the case.
four. 
I am meeting up with friends over the next couple of days to celebrate my birthday. One friend asked where I'd like to eat…my response, K&W – yes, like the cafeteria. I really do love cafeteria food. Oddly enough, they do too.
five.

I hate summer. Okay, hate is a strong word…especially for the season in which I was born. I really think I should have been an autumn baby. I love the colors, the temperature, everything. It's too stinking hot and humid right now and I don't enjoy being outside for long lengths of time. So, while I should be out sitting by the pool on the weekends or finding something interesting to photograph…part of me just wants to lay on the couch and catch up on my DVR. Lame, right?

 
six.

Even though I hate the humidity…I CAN'T WAIT TO GO ON VACATION! We're leaving on July 10th (that night after a couple's shower) for a week at the beach. I'm counting down the days!
seven.

I should probably share the above awards with others. So, if you read this far, you won! Just grab those buttons and follow my lead. I'm working on some photos I shot over the weekend, so I'll have those up soon. Have a great day!