There are a number of photo challenges today. Rather than overwhelm you with multiple blog postings today, I thought I'd put them all in one location. Some of you may have seen these shots before. 
First up, I Heart Faces' theme this week is "purple." I actually didn't think I had anything for this challenge…then I recalled that Maddie (my friend Jenny's daughter) was wearing an outfit with purple in it the day we all met up at the Rose Garden. I love this particular shot. Although most of the day she was all smiles, this shot seems to suggest she was getting a little annoyed with me taking her picture.
For more "purple" photos, go to:
Next up…Two Mom's Made a Photo Challenge. Their theme this week is "Father and Child." I jokingly told Linkie that I would be entering a shot of Kitty Paw and my husband…she told me to bring it on. Then, I started looking through some of my vacation pictures again and found this shot of my niece and father-in-law. Technically, this isn't a "father and child" shot, but it is a Paw Paw with his granddaughter…and I think it's sweet, so there.
For more "Father and Child" shots, click here: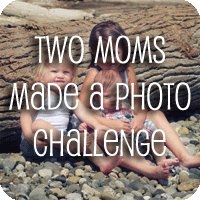 Last but not least is the Paper Mama Challenge. Chelsea's challenge this week is "Absolute Favorite." The key with this challenge is that the photo has to be of your child…in my case, this would be Kitty Paw. The picture below is my absolute favorite of Paw (pronounced Pa)…isn't she pretty?
For more "absolute favorite" photos, go to:
The rest of this week is full of challenges. If you're new to my blog, I've got a full page devoted to Photo Challenges. Here's what's coming up tomorrow: 
With all that said, I really need to finish processing my photowalk photos. Enjoy the rest of your day!