There are a few photo challenges today, so this is one of those weeks that I'm going to combine posts. I'm also severely behind on blog reading and commenting so be patient with me as I make my visits.
Simplicity: Birthday
Thursday is Faith's birthday, so in honor of her birthday…I thought I'd repost the picture I took from my birthday.

The Paper Mama: Flower and Wishful Pictures: Shadow Play
There isn't a huge shadow here, but I didn't want to dig too far back into my archives…this photo seriously cracks me up so I'm going to pimp it out a little bit.B y the way, did you see this tutorial on resizing and sharpening for the web? I've decided that she wasn't snarling at me…she was pretending to be Elvis! Because there is a flower in the background, I thought it'd also work for the Paper Mama.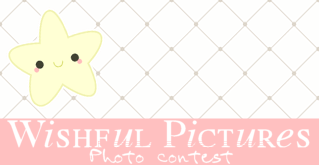 I had $10 off at Victoria's secret so I thought I'd try to spend it (it was burning a hole in my pocket). What did I get? Not a new pair of underwear or sassy bra…but another pair of lounge pants…because you can never have enough. This photo is raw…meaning that I haven't done any editing. I've only watermarked and resized it for my blog.
Perceptive Perspective: Metal
You'll have to forgive me for not taking a fresh shot for this week's Perceptive Perspective challenge. However, I did use a shot that I hadn't previously processed…so that should count for something. During our Photo Walk (gosh…back in July?), this beautiful motorcycle was parked on the side of the road. I was walking with a guy who owned a bike and gave me a few pointers on how to get the best angle (not that I fully represented it here). He told me to get as low to the ground as possible and shoot upwards to really emphasis the size of the bike (I think that's what all men would say, right?) Anyways, I love the way this shot turned out and I thought it was a great way to represent METAL!
I'll be back later tonight with my Touch-Up Tuesday. Until then,  have a great day! Keep posting your tree photos for the In a Yellow House photo challenge. I think I'll actually post a few more photos tomorrow.