Today is the very first day of Faith's SLR Class – I just printed out this week's assignment and I'm pretty excited about getting started.
Speaking of excitement…this week's Paper Mama Challenge is excitement. A few photos came to mind, but I decided to go with this shot of my nephew.
His big sister was making faces at him through the window (I was on the same side)…he got so tickled with himself…it was adorable. For more excited moments, go to:
There are 108 days until Christmas. Last Christmas, we were enjoying a new baby in the family. Kids are so much fun. My mom asked me the other day what we wanted for Christmas. As I look around our home, we really do have everything we need. I asked if we could just have a nice meal together…and that be enough – apparently my sister wouldn't be down with that.
Anyways…the Wishful Pictures theme this week is baby love. I love this shot of my husband with out nephew. For more baby love photos, go to: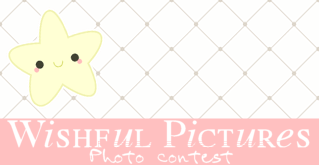 Finally, Barb Phillips is starting a new challenge called the Alphabet Shoot. Each week, we're encouraged to shoot a letter of the alphabet. We're starting at the very beginning with the letter "A." I have previously shot the letter A, and although I'm not thrilled with this photo…I haven't had the time to scope out a new photo.
For more Alphabet photos, go to:

Edit: I think I did the alphabet challenge wrong. You're actually supposed to shoot photos that begin with the letter A. Just goes to show you that even I can quite easily screw up a challenge. Hope everyone has a great day and a great week!