This weekend, I met up with Emma, Frances and Caroline for a portrait session. For the record, this was my very first children's portrait session, and I am now fully aware that I need more practice shooting children (well not literally…you know what I mean). For those of you that have been sending me "have a baby already" messages…you're still going to have to wait at least another year before I'm photographing my own children.
Anyways, I thought I'd share a few of my favorites from the session. I'm still knee deep in editing, but there's no reason to keep you waiting. This is Frances…and she is three. You know what that means…her photography willingness only lasted for a little while.
This is Caroline. I swear, she is the prettiest baby I've ever seen (as if I've ever seen an ugly baby…come on now!). She just ooo'd and aaaah'd at me. Yeah, I wanted to take her home with me.
Back to Frances…she became the Princess of Props. In one moment, she was wearing last season's Halloween costume, and in the next moment…sunglasses! Hey, she can wear anything she wants as long as she'll stop and smile.
I'm sharing this photo for Aspire's Photo Challenge: Black and White Portrait.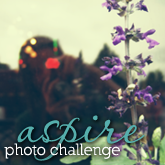 Let me introduce Emma. Emma is in the third grade (if I remember correctly), and is the sweetest big sister ever…she is also an amazing helper. After a little adjusting, she didn't mind getting in front of the camera or just helping make her sisters happy.
I'm sharing this photo for this week's the Paper Heart's Show
and Tell Challenge: Up Close and Personal. I tend to like "fill the frame" shots. I also love to capture life as it's happening. You can't pose these types of moments.
The great thing about photographing life is that you never know what will happen in front of the camera. The girls' mother wanted a cute picture of Caroline's bloomers with her monogram. So, we plopped her down on the carpet and I went to work. Well…Caroline had other plans and decided she was ready to start crawling. Wow…what a moment!
I'm sharing this photo for
Ten Thousand Words theme: Beginner.
Remember the Princess of Props? Frances brought in a toy camera and spent about a minute pretending to be me before Caroline decided that this camera would be a good chew toy. I couldn't decide if I liked the color or black and white conversion more…so I posted both. Which do you prefer?
Our intent with this session was to capture the girls' personalities…first in their room, and then outside. When I asked Emma what she enjoyed doing, she responded, "read." So, I figured what better way to capture her personality than on her bed, reading a book. This was soooo me as a kid – I constantly had a book in my face. 
After a while, we decided to go outside. I only wish that I would have been able to start our session a little later in the day as it was incredibly bright and HOT outside. Nonetheless, the girls were right at home and immediately started playing (swings, bubbles, you name it). Emma decided that she wanted to get one of their pet chickens for a picture. I live in the city now, so pet chickens are a bit foreign to me. This one posed quite nicely though.
Anyways, there's your sneak peak. What did you think? I'll try to post a few more pictures over the next few days…until then, check out some of the sites I'm linking up with today.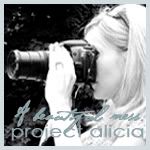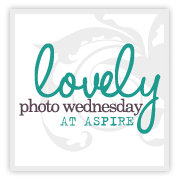 I hope everyone has a great day! I may be away from my computer today, so be patient with me as I return your comments.