Fingers,
This week's Paper Mama challenge is "fingerprint." The first photo I thought of was this one of my niece showing me her finger nails last Christmas. For more fingerprints, go to:
This week's Perceptive Perspective theme is "feet." I wasn't sure what to enter until I found this shot of my niece walking down the beach earlier this summer. It reminds me of the poem, "Footprints in the Sand." For more feet, go to:
Cats
This week's Wishful Pictures theme is "cool cats." I have several pictures of Kitty Paw that I love, but this one makes me laugh every time. I think she looks like Elvis! For more "cool cats," go to: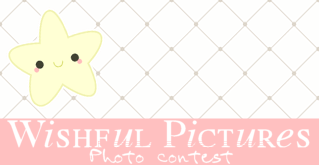 and Acorns
Finally, this week's Paper Heart Camera: Show and Tell challenge is "everyday beauty."
This theme was inspired by the photography class I'm taking from
Simplicity
. There is beauty everywhere…sometimes we just have to stop and appreciate the natural beauty. 
I found these acorns on my way into the office. They were still joined and quite honestly looked like they could be something else (if you saw the photo on my flickr photostream first…someone has already identified the "something else."), but I appreciated the fine details. I especially love the outer shell…it reminds me of jackets and considering that autumn is here…it's almost time for me to start wearing a jacket to work each day. 
For more everyday beauty, go to: