I've already mentioned a gazillion times that I love getting mail…it makes me happy. I've shared with you that I participate in postcrossing and the Dear Darlings Pen Pal Project, but I received a letter the other day that was from neither of those sources.
Since you all know that I'll look for any good excuse to take a picture, I thought I'd share with you a few photos. How pretty is this card?!
She also sent three other cards that I'm to share with others – I sent one off yesterday.
One of the things you don't get with blogging is handwriting…you can always tell a little something about a person through their hand writing. I see a lot of creativity here with Chelsey's…but then again, we knew that already.
I think I know who this orange card is going to…
And I love how Chelsey and Ruari both signed my card…that also makes me happy! Thanks Chelsey!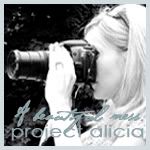 I hope everyone has had a great day – I've been pretty busy myself! Don't forget to come back tomorrow for that tutorial I've been teasing about.