I am not even going to try to compete with all of the amazing baby pictures that are  posted at Trendy Treehouse right now. As you know, we don't have any children of our own, but I do love some cute babies (this is one of those posts that will send "have a baby" emails my way…I  just have a feeling). 
Anyways, last night I was bound and determined (how southern do I sound right now?) to finish my children's portrait session from a couple of weeks ago. You'll be happy to know that my editing is complete and I just need to burn a CD and drop it in the mail. I thought I'd share just a few more shots of their baby, Caroline. She really does have the most beautiful eyes…and eyelashes – I'm jealous.
For more Shutter Love Tuesday at Trendy Treehouse, go to:
This is pure baby joy! And, it's perfect for this week's photo challenge at The Moments in Between. This week's theme is black and white. I'm also going to use it for A Sorta Fairytale. The theme this week is precious moments…it might be a stretch, but it's all I've got. 
For more black and white photos, go to: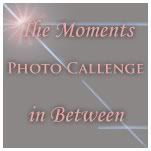 And for more precious moments, go to:
I'm not sure I have a good excuse for sharing this photo…I just felt like sharing it. Oh wait, I'll share this one as part of the Happiness Project. Let's be honest, how can you not be happy when looking at this picture? That's what I thought.
For more moments of happiness, go to: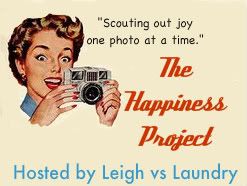 Have a great day! If I have a chance, I'll post a Touch-Up Tuesday a little later.