We were blessed this year with a "White Christmas." On Christmas Eve, there were rumors that snow was coming but I was hopeful that it would blow over…or that we would at least make it home safely before the first flakes. 
The good news is that we were able to safely make it home before any snowflakes were able to cover the roads. The bad news is that we were not able to visit my in-laws yesterday and today as was originally planned. No worries…we'll see them on Thursday…right after I shoot my first wedding reception. Wish me luck!
On Sunday, we woke up to 6 inches of snow in North Carolina. It has been years since North Carolina has seen this sorta snowfall. Over the course of the day, it continued to snow. Typically, if it snows, I do my very best to stay inside. However, since my husband couldn't sleep on Christmas night…he went to Walmart to pick up a few things. He called me on the way home and told me to get myself and my camera ready.
I got ready as quickly as possible and we hit the roads. My mom thought we were crazy but I didn't care as long as I was able to get a few snowy shots. With very few cars on the road, everything looked so peaceful.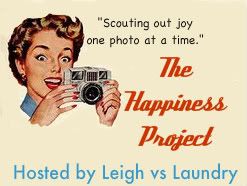 I thought it was rather poetic to have such a beautiful snowfall on Jesus' birthday.  Just as the snow seems to cleanse the the earth, Jesus was born to wash away our sins…it's pretty incredible.
Even the busiest roads looked so pretty covered in snow.
So while I typically don't enjoy the snow…this time, it was pretty sweet.
Have a wonderful Tuesday!