I have a tendency to remember the things I should forget and forget the things I should remember. Okay, that's not always the case, but I think we all suffer from that affliction every once in a while. For example, I still remember the pain of each break up (I'm convinced that I remember the pain because I'm supposed to remember the lessons I learned in each relationship, but that's just me justifying), even though I regularly forget birthdays. 
However, even though we may have a tendency to forget, we must always remember that GOD is always Faithful. He doesn't tell you to do one thing and then do another. He always does what he says he's going to do. He always operates out of faith…out of truth. Theoretically I believe that 100%, but I'm not sure that I always live my life that way. You see, I still have a hard time: 
Remembering that GOD is never in a hurry. If you're like me, you like structure and a schedule. But GOD doesn't speak to us on our time table and there's nothing we can do to alter his schedule. I've tried and the result is only more heartache.

GOD never forgets. He won't give us a project and then forget about us. Philippians 1:6 says, "being confident of this, that he who began a good work in you will carry it on to completion until the day of Christ Jesus."
Even knowing that I'm not in control, it's the process of waiting in which our faith is really tested. And for many of us, we are on the edge of our seats…at our breaking point, just waiting of God to pull through (it could be your finances, a sick child, a family member with an addiction problem, etc.)
There's a huge difference between believing that God can do anything and another thing to really live our lives that way….really putting it all in his hands and letting go of our safety net (our wealth, our stuff, etc.). Matthew 19:23-26: "Then Jesus said to his disciples,

"Truly I tell you, it is hard for someone who is rich to enter the kingdom of heaven.

Again I tell you, it is easier for a camel to go through the eye of a needle than for someone who is rich to enter the kingdom of God."

When the disciples heard this, they were greatly astonished and asked, "Who then can be saved?" Jesus looked at them and said,

"With man this is impossible, but with God all things are possible."
Speaking of faith, consider the story of
David and Bathsheba
, and the death of their son. Read HERE. I think this story offers two ways of living: we can live our lives negative and defeated OR we can choose to orient our life in a way that lets God be in control…because who knows when God might perform a miracle. 
Ask yourself this, what might you be missing out on if you gave into your fears instead of letting God take the lead? Sometimes when you have nothing, it is much easier to walk in faith, but as we begin to acquire wealth and possessions, we tend to forget about living in faith and live in a way that is protective of all the "things we worked so hard for." So, while you're waiting on God and struggling to walk in faith: 
Remember that he's never late, but he does delay. If you can remember this, it will keep you from wavering. God never forgets, he is never late, but he may deliberately delay the course of events based on his reasons alone. We must trust that he has a plan.

Forget your time table. If you can remember this, it will keep you from panicking. If you try to read God's plan into your schedule, your faith will be shaky. God can't be penciled into our appointment book but we are always a part of his plan. 

Ask God for strength and wisdom to understand. Ecclesiastes 3: 1-8 says, " There is a time for everything, and a season for every activity under the heavens: a time to be born and a time to die, a time to plant and a time to uproot, a time to kill and a time to heal, a time to tear down and a time to build, a time to weep and a time to laugh, a time to mourn and a time to dance, a time to scatter stones and a time to gather them, a time to embrace and a time to refrain from embracing, a time to search and a time to give up, a time to keep and a time to throw away, a time to tear and a time to mend, a time to be silent and a time to speak, a time to love and a time to hate, a time for war and a time for peace." If we just keep all of this in mind, it will give us stability.
Resist the urge to manipulate or hurry the process. Sometimes, we are our own worst enemy and we can manipulate anything into reality. We may convince ourselves that it is HIS will, but it is only our will. God has such a beautiful way of presenting a moment of clarity, don't spoil the moment by rushing the process. If we can do this, it will give us integrity.
Prepare for the possibility that his answer to our prayers may be no. If we can remember this, it will keep us following and keep us faithful. We don't always see the bigger picture. Therefore, what we want to happen is not always what fits into the big picture, nor is it always what is in our best interest.
So, considering all of this…if you had to choose, would you rather have a life of faith or a life of darkness and despair? I personally choose a life of faith (but I write this message as a reminder to myself more than anything).
"Dare to Attempt Something so Great for the Kingdom of God that it is doomed to failure, lest Christ be in it!"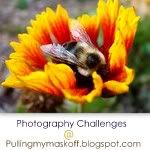 Disclosure: the above message was adapted from my church's sermon last weekend. To listen to the original message, click HERE (Contagious: An Outbreak of Faith and Action).
PS: since titling this post "Faithfully," you know I was listening to Journey…and you know you want to listen to it too. Click HERE!