I was going to say something witty to open up this week's Scavenger Hunt, but the truth is I've got nothing. The first part of the week, I was trying to recover from last weekend…by the time I recovered, I'd forgotten what day I was on. Example – Wednesday morning I took our garbage to the end of the driveway. I went to work, went to the gym and then went home. When I got home, our garbage can was the only one still out. It felt heavy so I looked inside to see that the trash was still there. It wasn't until that point that I realized our trash is collected on TUESDAY. Geesh! On top of that, I'm now coordinating our company's recruiting efforts (for the record, I have no experience in recruiting), so I have had to jump in with both feet. Needless to say, it's been a busy week. 
But you didn't come here to hear me whine so I'll be quiet. If you've been participating in the Scavenger Hunt each week, I hope this week's items inspired you. If you're new to the Scavenger Hunt…WELCOME! Next week's items are sponsored by
Paper Heart Camera,
Megan
, and the
May 2011 Photo Hunt
.
The rules are simple:  
Anyone can participate. 

You're encouraged to take five new photos this week for the challenge. 

If you get stumped, you may use one photo from your archive (although I'm not too strict about it – I do my best to take fresh shots). 

Link up here on Sunday (or Tuesday at the latest) – you can use the button above.  

Leave comments for at least

five

entries around yours (we have so many new participants each week, this is the only way I know to be inclusive).

Have fun!
Without further discussion…here are my interpretations this week:
1. My Passion
I don't know that I've ever been described as passionate.
However, photography dropped into my lap a couple of years ago and has become a wonderful creative outlet for me. It has become a huge passion…and I think Ansel Adams knew exactly what he was talking about. Furthermore, this photography has allowed me to be obedient to God by sharing the Word through photography.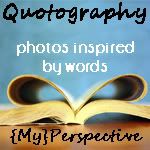 2. Sound of Music
One of my favorite things about weddings is the first dance. I think the first dance is such a wonderful reflection of the couple. The couple above got married last Sunday. Their ceremony was short and sweet. In fact, the bride seemed a bit nervous. However, when the entered the reception as a newly married couple, all the nerves were gone as they danced with ease.
3. Inner Beauty
My friend, Jennifer, is clearly gorgeous…what you don't know and don't see though is how beautiful she is on the inside.
4. Ethereal
This is another view of Jennifer getting ready before going to the church. I love how she glows beside the window. If you're married, I'm sure you can imagine what might be going through her head. I used Pioneer Woman's Lovely and Ethereal.
5. Sharp
I waited until the last minute to take this shot, but it's "sharp" for two reasons. A razor has to be sharp enough to shave your legs/armpits, etc and I really like my sharp focus. I do love a random macro shot. 
What were your interpretations of the items this week? I can't wait to check them out. Be sure to load your pictures in your blog (or your Flickr photostream) and link up at the bottom of this post.  Feel free to grab a button to display on your blog along with your scavenger hunt items. The linky will be open until Tuesday night at midnight (EST). If you didn't participate this week, but want to participate next week, here are your items (these can also be found at the bottom of my blog each week):

Again, thank you to Paper Heart Camera,
Megan
, and the
May 2011 Photo Hunt
for so many great scavenger hunt items. If you'd like to contribute items to the list, just send me an email with your suggestions (I can better keep track of them this way…and we've got some great prompts coming up in future weeks). Each week, I will select one reader's prompt list, add those items to what is currently on tap and give the selected reader a shout out on my blog during Scavenger Hunt Sunday. Also, be sure to come back tomorrow for Shoot and Edit: Part 1, Week 20.  The prompt/theme is "Chalk Drawings." Happy Shooting!