This past weekend, I had the opportunity to host Zander,
a sock monkey who has heart full of love for children with special needs. He is just one part of the much larger FAITH Project, founded by Amy Gomes. Click
HERE
to read more about the project. As a result of Amy's inspiration, Wandering the World with Zander was created.
It was through that
Kayla Faye of Struttin' My Stuff Photography
launched Wandering the World with Zander. Amy's mother, Bonnie Estell, hand-stiched Zander for the project. Kayla then gathered a group of photographers and friends from all around the world who have volunteered their time and skill to photograph Zander, as he travels around the world from photographer to photographer and friend to friend. Kayla will then compile these photos into a book that will be published via 
Blurb,
and the proceeds from the sale of these books will go directly to the FAITH Project. 
On Monday, Zander hit the road for his next visit…but his trip is hardly over. Anyone can sign up at anytime. Kayla is still accepting submissions so be sure to
click over
and sign up today! Here's just a taste of our weekend:
Zander in the car

.
Zander hanging out on the front step.
Zander loves his teddy bear.
Where's Zander? Silly monkey…you're in the tree!
Zander loved hanging out by the window.
True to being a monkey, Zander also loved hanging on the fence.
Ted enjoyed having Zander around.
Me and Zander – I'll miss you! (this shot being entered into Allie and Mikayla's Photography Challenge)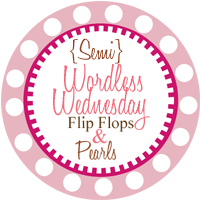 Happy Wednesday!
PS: Don't miss out on this week's giveaway sponsored by A Bit of Whimsy!