Thank you to all of you who shared a bit of your story with Amber, Sarah, and I by linking up your Top 5 photos from the 3rd Quarter. Once again there were so many wonderful memories and beautiful photos shared. Here are a few that made me LAUGH, smile, tear up, or all of the above. I probably could have shared a number of other images, but I just ran out of energy (and my little Felicity alarm went off). Nonetheless, I still have a ton of photos to share so, in no particular order…


I actually love
Ramblings from Utopia
's entire collection this quarter. However, I especially impressed by her ability to capture her kids spinning. If you stare too long, you'll get dizzy.
Andee
also had a number of brilliant photos, but this silhouette shot blew me away. This type of shot is totally on my bucket list. Up until this point, I haven't been able to capture it.
Brandi's girls
were so sweet this quarter, but I was particularly drawn to this shot for it's unique perspective. Lately, I've been taking a lot of facial shots. This reminds me to change it up a bit.
McGowan Monkey's
brings back memories. Such a great capture.
I love what
Adeena
did with this first shot – she completely captured her little one's personality and the processing just reinforces it.
Kim
also gives us a different perspective. I've become a real sucker for little feet. Shots like this are so great for story telling and I have to remember to get low more often. Love this shot.
You know what else I'm a sucker for…
Melissa
's daughter's curls. If I happen to feature them in every quarterly photo share post – I'm sorry…I just can't help myself.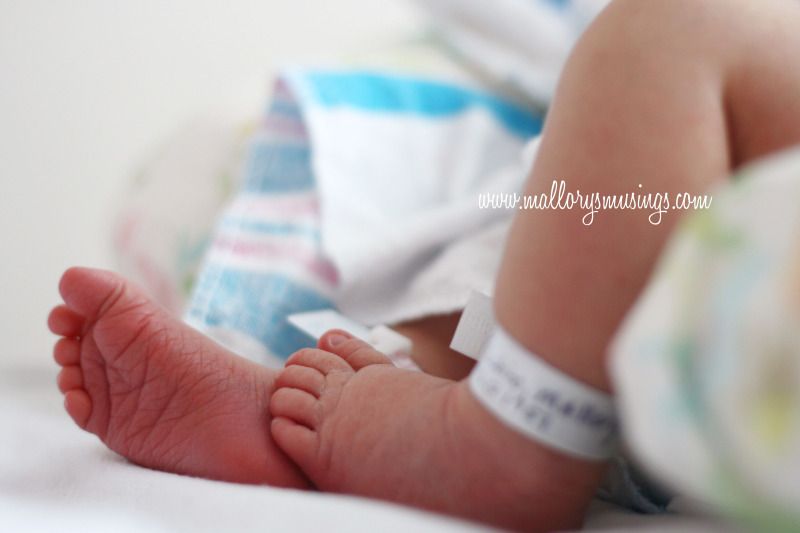 Given that I just had a baby in June, I couldn't help but love
Mallory
's photo of her new baby girl. It's funny that even though I brought my own camera to labor and delivery, I didn't take many photos of Felicity while in the hospital.
I'm loving this capture because it not only reminds me of my childhood…but it's also a visual account of one of Felicity's favorite songs right now: Five Monkeys Jumping on the Bed. I can never get the tune right when I try to sing it, but she doesn't care. Great shot
Diana
.
My husband and I regularly "argue" about whether or not I'm a country girl. I often fight it, but there's something about this particular shot that sings to my country roots.
Who doesn't love a good super hero photo? This one by the
Library Lady
totally trips me out. I'm fairly certain that he's off to save the world.
Still with me? If your answer is yes, then you're clearly looking for a new photo of Felicity…or you want to link up with this week's Wittle People Wednesday. Either way, I better give the people what they want – here's my girl (taken on her three month birthday this past Friday):
Once again, thanks so much to everyone who joined the Quarterly Top 5. Your photos were incredible. Keep shooting and we'll see you for the final Quarterly Top 5 of the year in December. I hope you'll join me this week (and future weeks for that matter) for Wittle People Wednesday.